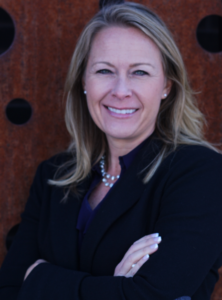 "I strive for excellence and integrity in all areas of my personal and professional life."
About the Therapist:
Lisa Chapin is a Licensed Addiction & Professional Counselor (LAC, LPC) who completed her Master's Degree in Counseling Psychology at the University of Colorado at Denver.  She is a contributing editor to Marriage.com and a provider for the Give An Hour organization which services the military and veteran community.  Her professional experience includes military intelligence, corporate business management, and organizational change and coaching. Lisa enjoys working in a variety of areas with specialties in addictions and trauma.  Her approach is down to earth and direct, yet compassionate and caring. All of her treatment approaches are personalized and based on sound scientific models of human behavior and established methods of psychotherapy.
Mrs. Chapin was born and raised in North Dakota and now lives in Colorado with her partner where they enjoy spending time with their children, granddaughter and two active, mischievous dogs.  She enjoys running, hiking, and spending time in the mountains.